BR Rewards Program
Eating delicious food will never get more rewarding than this! For every KES 50 you spend earn 1 point. You can redeem your points for various treats. Get 50 points instantly – just for signing up!
Click HERE for Terms & Conditions
Get a

SURPRISE

treat on your birthday! Earn 400 points in one month and become a

GOLD CARD

member!  Gold card holders get special rewards and privileges.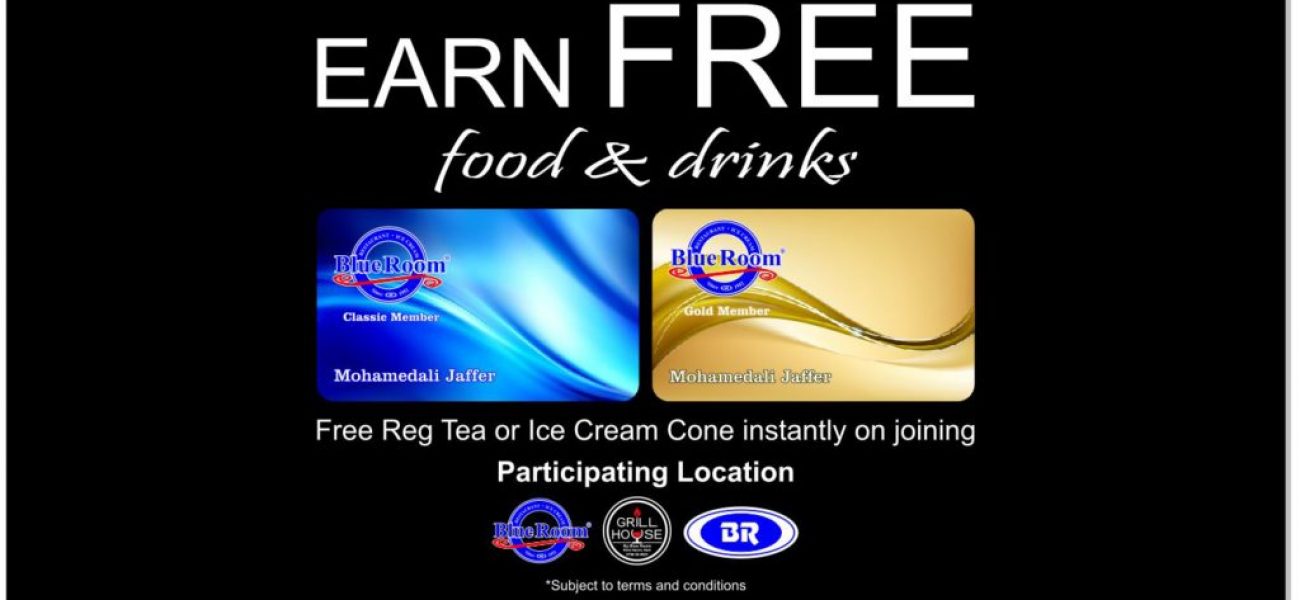 BR Rewards – Frequently Asked Questions (FAQs)
Below are some ways that you can retrieve your membership card url link:
1. Make a purchase and earn points with your mobile number. You will automatically receive an SMS with your membership card details
2. Go to www.blueroom.co.ke and click on the Rewards tab. Then click on sign up for Rewards program. Enter your phone number as if you are signing up for the first time. Our system with recognize that you were a member and automatically send you an sms with your membership card details.

The account is linked to your phone number. Your phone number is just your member ID. It's easy to remember and look up, and it means you don't need carry around!

We only ask that you provide us with the month and date of your birthday. For example 13 th December. We don't need the year! This is because on your birthday we will send you a surprise gift!

We require an email address so that we can communicate any details such as promotions, changes in terms and conditions and so on.

We sms/email you occasionally when we have seasonal promotions or when we want to communicate to you with information.

You don't have to carry a card since it's based on your phone number. It is only a link that you can access through the internet. We even have free WIFI at our locations where you can access your membership card.

You can earn points by providing us your phone number, but you cannot redeem any rewards.

Yes but you will be given a new BR Rewards card and your old one will be transferred to the new number. You can do this physically at our location.

Sure, you can earn points and collect to redeem for one of the higher rewards.

If you do not earn any points in 6 months, your account expires and your points go down to zero.

"Yes, mention your rewards card member number (your phone number) and we will make the entry for you, less the delivery charges."

No. You can only redeem points in person.

No. You need to ensure you check your BR Rewards card to ensure points have been credited to your account before you leave.

Please review your balance immediately after your purchase on your card. We cannot provide points for previous days.

Yes. All you need is to enter your phone number.

For now, you can only redeem points at Blue Room (Haile Selassie) and Grill House.